INTERNATIONAL ANIMAL TALENT AGENCY 877-609-1687
NEW YORK - ATLANTA - ORLANDO - MIAMI - NEW ORLEANS
SAN FRANCISCO - SAN DIEGO - LAS VEGAS - HOLLYWOOD
877-609-1687 951-609-1687 EMAIL Established 1981
ALL ANIMAL ACTORS! CALL US FIRST! PROFESSIONAL ANIMAL ACTORS ANIMAL TALENT AGENCY FOR FILMS, TV PRODUCTIONS, COMMERCIALS, PRINT, LIVE PERFORMANCE, CONVENTIONS. ANIMAL ACTOR SHOWS FOR ENTERTAINMENTT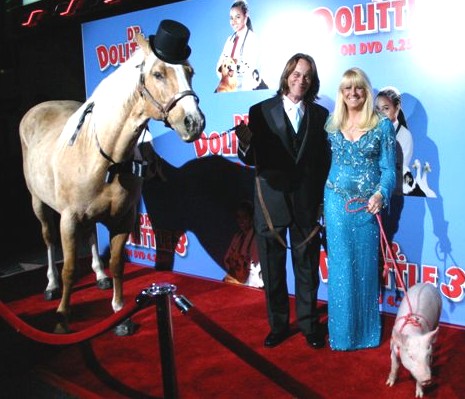 Gloria Winship and Shane Ayon - Owners, Head Trainers, Coordinators and Wranglers
ANIMAL ACTORS established in 1981.
Safety first is our Number 1 Priority,
We select the safest and most trained movie animals for the given job. In some cases additional prep might be required to insure that the actions requested will be performed on cue. Our animal trainers and coordinators have years of experience on set. This helps to insure a safe and fun production for the cast and crew. We also follow American Humane Society Rules and Regulations concerning the safety of the animals during the production.
PROFESSIONAL EXPERIENCE: - Partial List For Specific Credits or Resume Please Call



31 Dogs, Puppies Chris Gethard Show New York

8 Golden Retrievers for Audi Commercial Los Angeles
Huey Duck for Aflac Commercial Atlanta

Goldens for Hidden Valley Commercial San Francisco

Cats for Sheba Cat Food Los Angeles


Star Baby on set for Feature Film "The Rose Garden" Los Angeles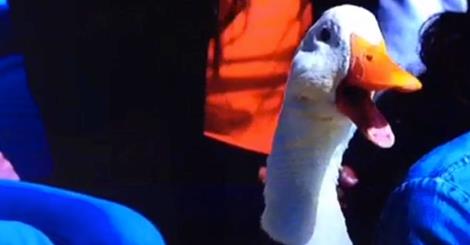 Aflac two Commercials - Miami and Atlanta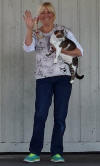 Seven cats and 6 Chickens 3 Optimum Commercials New York


Burger King Commercials LA and New York and 10 Days live events New York to Miami
68 Dogs and Cats for PetSmart National Campain LA, Phoenix, Dallas, Chicago and New York



One Direction Live Webcast Event features Gabby Hollywood
Disney New Clothing features Laci our Dalmatian Los Angeles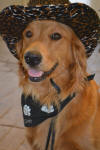 Star and Goldie Golden Retrievers - Disney Jr. Commercial - Los Angeles, CA

Bruno Mars for Entertainment Weekly - Whoopi the Black Leopard - Hollywood, CA

Anchorman 2 The Legend Continues - 5 Golden Retriever Puppies and 11 Kittens Atlanta, GA
Perry Ellis - Mia - Miami FL

Bodhi - Border Collie - HGTV Jacksonville, FL

Golden Winter - 5 Golden Puppies, Goldie and Star Golden Retrievers Hollywood CA


Purina - 7 Dogs for Purina Dog Chow Dog Food Bags - LA

Scooter the Skateboarding Dog - Knott's Berry Farm All Wheel Extreme Sports Show 140 Performances - Hollywood, CA

Dr. Drew Lifechangers http://www.lctv.com/ TV Series last week in the Grove in Hollywood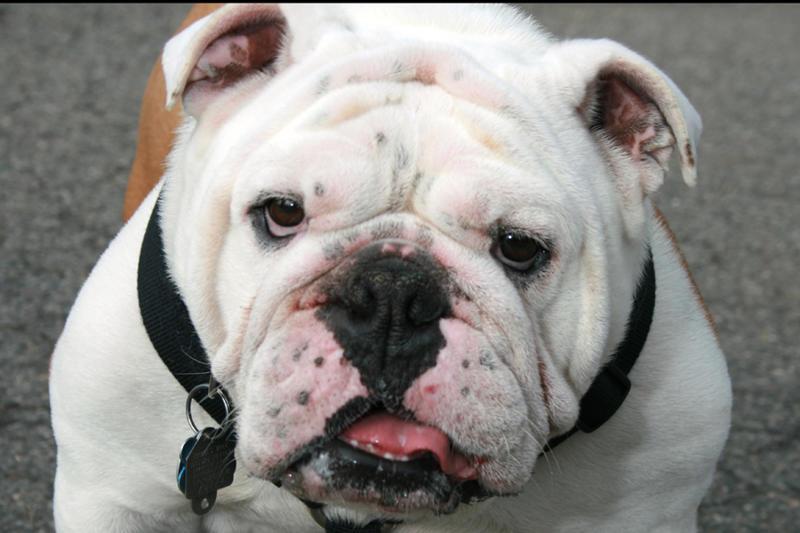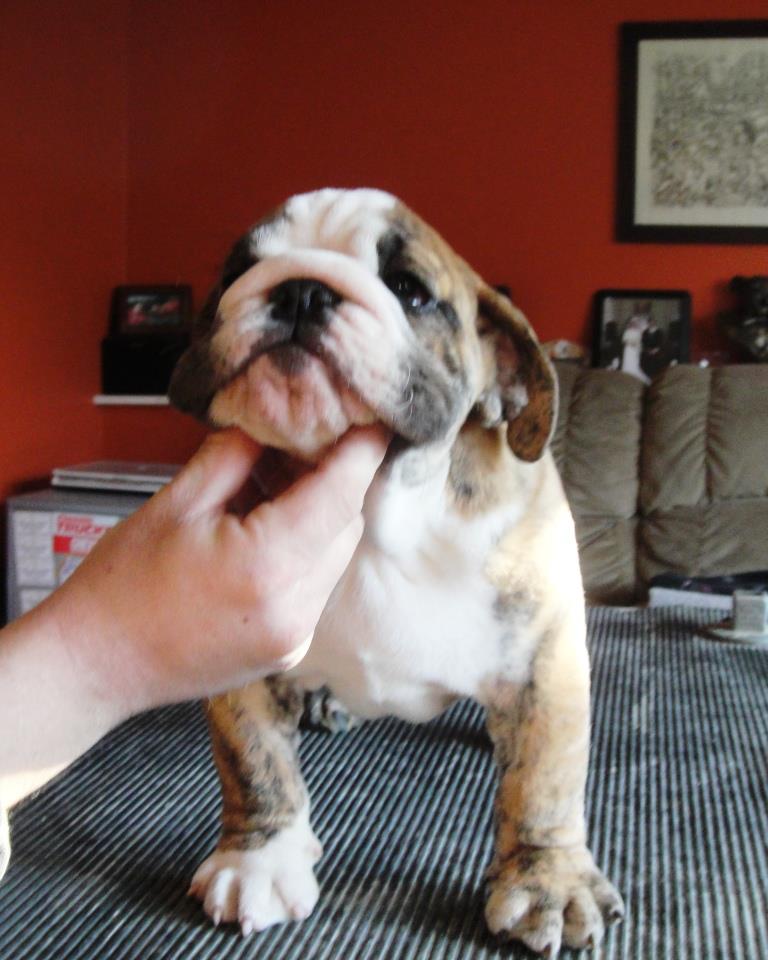 Jimmy Choo and Justine International Advertising New York
Gloria and Star the Golden Retriever Behind the Scenes Pictures FSU "Balance" Tallahassee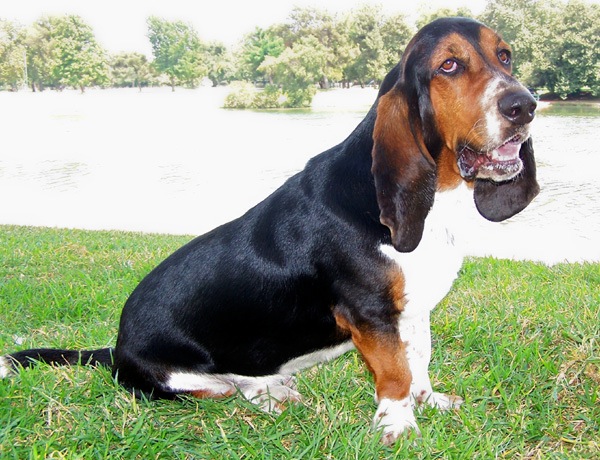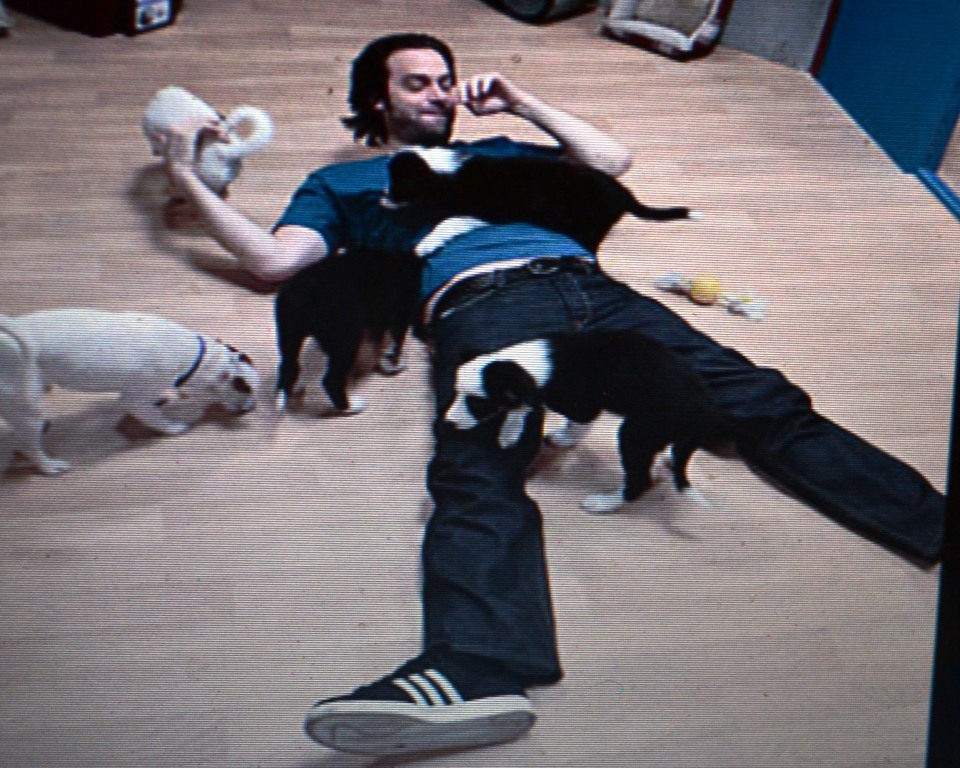 Whitney "Clarence" NBC - 12 puppies and George the Bassett Hound Starred as Clarence

BULGARI INTERNATIONAL COMMERCIAL AND PRINT - LION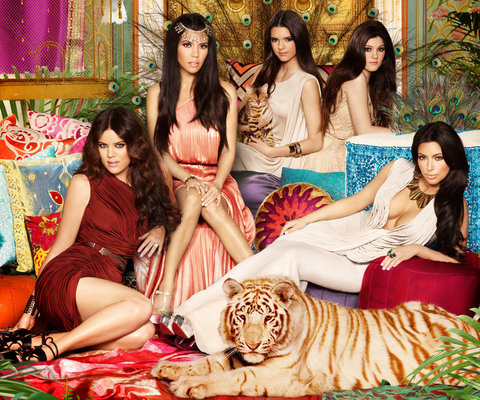 The Kardashians - International Advertising and Commercial Lions - Tigers - Macaw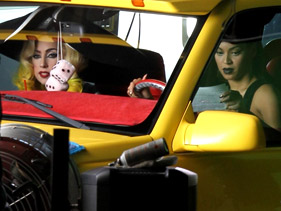 Lady Gaga and Beyonce " Telephone"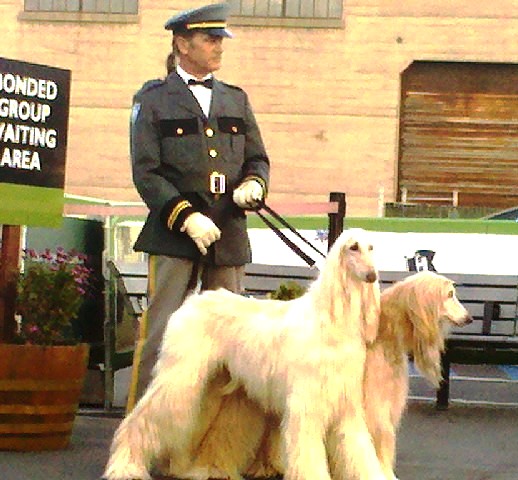 Audi - San Francisco Event - Intro Commercial



Seth Rogen - Interview for the Green Hornet


LADY GAGA Wins Grammy's for Poker Face, Bad Romance Best Music Video MTV
LADY GAGA - 2010 - 9 NEW MUSIC VIDEOS - POKER FACE-EH EH -LOVE GAME - - PAPPAROZZI - BAD ROMANCE


Purina - 7 Dogs for Purina Dog Chow Dog Food Bags - LA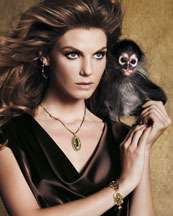 Neiman Marcus Christmas Book 2010 - 22 Animals - Elephant, Monkeys, Birds, Dogs, Cats, Alpaca, Rabbits. - Photographer Josh Jordan Animal Actors celebrates 10 years with Neiman Marcus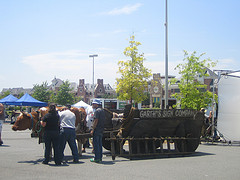 Capital One - Oxen - Washington D. C.

Giuliana & Bill - 30 Rabbits - LAGiuliana & Bill - 30 Rabbits - LA

Glamour - Yellow Lab Puppies
Bulgari Fashion Production - Hollywood - Lion
Amway - Chicago - Lab Puppies


Arm & Hammer - New York - Cats

POP MAGAZINE - LONDON Shane Ayon and Gloria Winship Interview and Pictures Bears, Dogs, Horses, Capuchins, Wolves
Cee- Lo Green -"Getting Grown" 15 Rabbits and Aligator - Atlanta

Norah Jones Album Cover - 15 Dogs - New York
Operation Belvis Bash 2010(head animal trainer) Camels, Donkeys, Pelicans
Space Buddies - 6 Dogs for Advertising

1000 Ways to Die - Rats, Hawk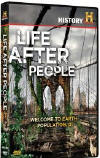 Life After People (TV series documentary) (dog trainer - 1 episode) Take Me to Your Leader (2010)

Case 39 (head animal trainer: dogs)
Bedtime Stories - Shane Ayon Stunt Actor Horses
Rich & Skinny Jeans - French Bulldog

Tool Academy (TV series) (head animal trainer - 1 episode) Family Values (2009)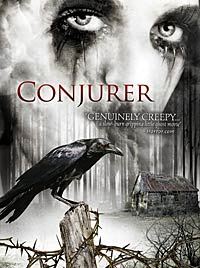 Conjurer Jack Russell and Crows Atlanta, GA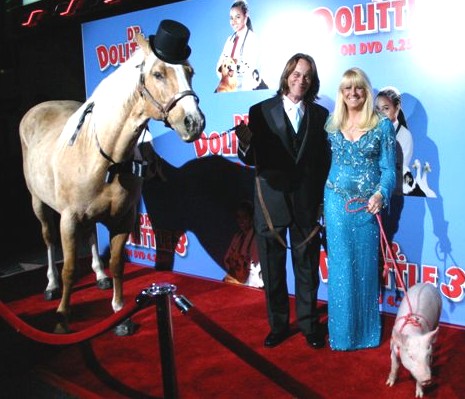 Dr. Dolittle 3 - Walking the Red Carpet for DVD Release

Fighting Temptations - Dogs and Hogs Atlanta, GA
The Smell of Success (animal trainer)
BET Awards (TV movie) (head horse trainer)
We Are Marshall (animal coordinator) Buffalo


All the King's Men (animal coordinator) Dogs, Hogs, Chickens - New Orleans, LA
<![if !vml]>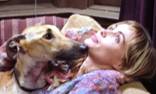 <![endif]> A Crime (animal coordinator) 30 Greyhounds - New York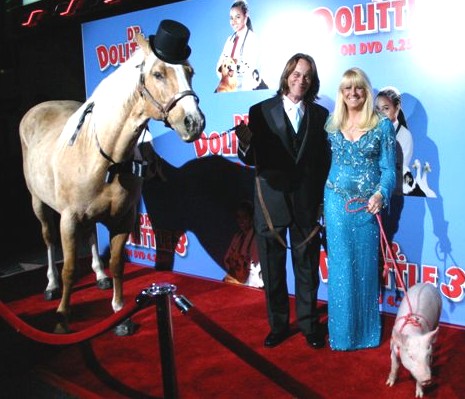 Dr. Dolittle 3 (video) (animal coordinator) Lassie, Mr. Ed, Babe the Pig
<![if !vml]>
<![endif]> Wild West Tech - Dogs and Donkeys - Lancaster, CA
<![if !vml]>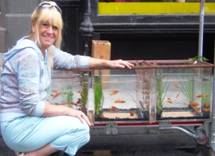 <![endif]><![if !vml]>
<![endif]> "Panic at the Disco" Hollywood, CA
WE ARE MARSHALL MATHEW McConaughey

THE ACCOUNTANT - OSCAR WINNER - BEST SHORT ACTION FILM Gloria Winship - Animal Coordinator - Head Trainer Shane Ayon - Assistant Trainer - Jill and Chris Bartow - Dog Trainers

"Sleepy Brown and Outkast" Music Video - Dalmatian - Hollywood, CA

9 Profession Cowgirl Ropers and Horses" WE - Union Square, Manhattan, New York
Mules and Horses - Hollywood, CA - Gloria and Shane

"Love on a Leash - Independent Feature Film - Tikki and Angel Golden Retrievers- 8 additional Dogs Hollywood, CA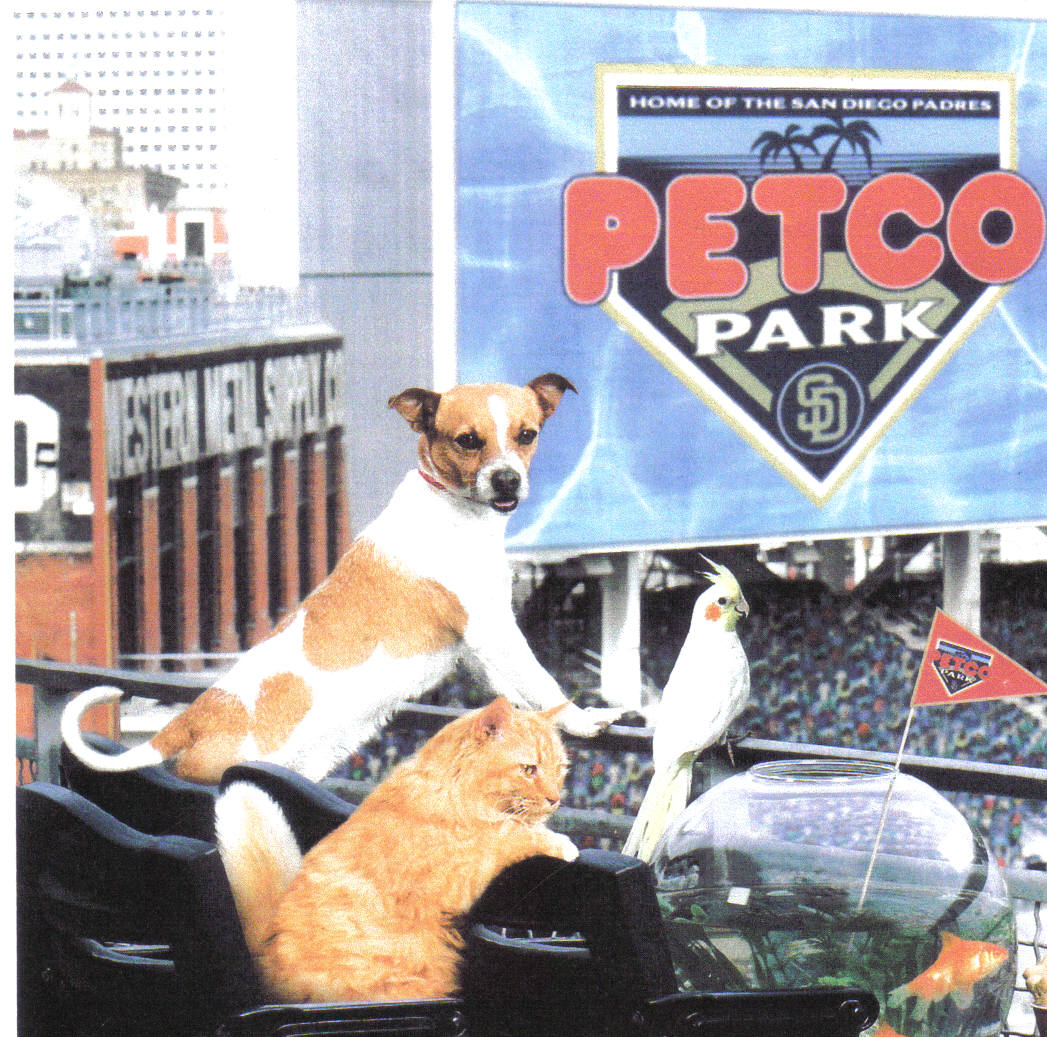 "Petco Baseball Park" San Diego, CA- dogs, birds, fish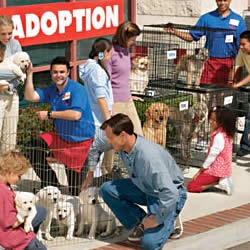 PETCO ADVERTISING - Over 300 animals, dogs, cats, birds, etc.

Animal Actors Press Release 25 Years
WILDOMAR ---- Calling all cute dogs, adorable cats and stately horses. And let's not leave out chatty birds, cuddly rabbits, scary snakes and creepy tarantulas.

Talent agencies that represent animal actors are holding an open audition in Wildomar for local pets who might have what it takes to make it in Hollywood.

Gloria Winship of Lake Elsinore-based Animal Actors said a panel of judges will be inspecting the animals, checking for a friendly demeanor and taking note of any special skills.

The panel is scheduled to include representatives from animal talent agencies and Richard Quest, host of a CNN International show who is scheduled to tape the proceedings for a March telecast.

Winship, who runs Animal Actors with her husband, Shane Ayon, said her agency has hosted talent shows and auditions in the past but nothing that matches the scale of Saturday's event.

"We could have 25 people or 500," Ayon said. "You never know what to expect."

If the judges determine an animal could be used in a commercial, television show or movie, the agents will include the pet in their respective lists of animal actors that they send to producers when the agency receives a request for a particular type of animal.

The panel won't be judging the animals on a particular scale or belittling any of the animals that might not be ready for a close-up.

"We won't have a Simon," said Ayon, referring to the sometimes acidic "American Idol" judge, Simon Cowell.

With dogs, Winship said, judges will be looking for a good-looking ---- or interesting-looking ---- animal that can follow directions. If they can't stay or sit on cue, they likely won't be good on a set.

"Friendliness is probably the No. 1 priority," she said. "They will have to be handled by other people, for obvious reasons. You don't want to bite Mel Gibson."

Winship said she can tell, almost from the first time she meets a dog, if it might be a good actor.

"It's how they react to you. If they look away and back up, that's a no-go. But ... I always give them a chance," she said.

If a dog has a set series of tricks, catching a Frisbee or jumping on cue, it's a good idea for the owners to showcase those skills during the audition.

"The bigger the bag of tricks, the more jobs you can get for the animal," Ayon said, surrounded by friendly dogs in the backyard of her hillside property in the mountains west of Lake Elsinore.

Cats, as cat owners can attest, are something else.

With a cat, judges will be looking for an animal that can be easily handled by strangers. Winship calls them "hold cats."

"Someone is always holding the cat during a shoot," she said.

And then there are the "exotic" pets: tarantulas, parrots and what have you.

One of the owners who preregistered their pet is bringing a coyote, which might be a good fit depending on the production, Ayon said.

"The wolf in 'Dances with Wolves,' that was someone's wolf," Ayon said.

If it looks as if someone's pet just can't cut it, the judges will let the owners down gently, Winship said.

"We always encourage people to continue the training," she said.

Those that do show some acting chops could end up in a Hollywood production.

The pay isn't great for the animals ---- $300 or so for a day's work is an average take ---- but the owners get to know that's their pooch or kitty on the screen.

"The reward is actually seeing their talent on film. The money is the icing on the cake," Winship said.

Animal auditions a hit
By: JOHN HALL - Staff Writer
Organizer said she'll likely find work for more than half of those who came to Wildomar event
<![if !vml]>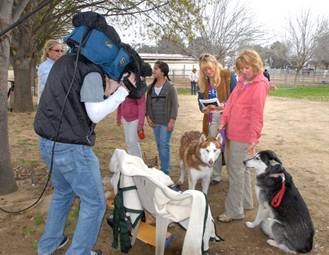 <![endif]>Linda Anderson of Orange County is interviewed by people from America's Most Talented Animal Actors on Saturday at the Lemus Ranch in Wildomar during animal auditions for possible Hollywood jobs. As many as 100 dogs, cats, a pony and an alpaca showed up for auditions.
STEVE THORNTON Staff Photographer

WILDOMAR ---- They're already cute, now it is just a question of whether they might have what it takes to be a star.

About 100 animals of all shapes and sizes gathered in Wildomar on Saturday to find out.

More than half will probably end up getting some work in photo shoots, television or movies, said Gloria Winship, owner of Lake Elsinore-based talent agency Animal Actors.

"We saw a lot of good talent out here today," Winship said as the day of animal auditions neared an end.

The audition, called America's Most Talented Animal Actors, was the first of several planned across the country a la "American Idol," One of the judges Saturday was CNN International's Richard Quest, who was filming the auditions for a pet segment on his show "Quest," which will be called "Quest for Man's Best Friend."

Judges and talent evaluators certainly saw a variety of animals Saturday. The overwhelming majority were dogs, but there were also some cats, some horses, an iguana, an alpaca and even a baby lamb who never strayed from the side of its owner.

Some of the animals obviously had been through substantial training, while owners of others brought their pets because of that "cute factor."

The animal star search was held in a large horse training pen at Ranch Lemus on Grand Avenue.

Many owners demonstrated some tricks their pets could do ---- some more successfully than others.

One of the dogs who seemed to impress the judges as well as other pet owners at the event was a 9-year-old Doberman mix named Boo Boo Bear.

He sat unfazed by judges making noise near him in an effort to distract him as his owner, Karen Kennedy-Ross, went some distance away. Kennedy-Ross then gave Boo Boo a command to come and he rushed to her.

Winship said being able to focus on commands without being distracted is important for an animal on a busy television or movie set.

Boo Boo was also able to show judges a variety of personalities on command, from intensely serious to playful and happy.

Kennedy-Ross and Boo Boo came all the way from Valencia, near Magic Mountain, for this, their first talent audition.

But Boo Boo is already a star to many as he also is a search and rescue dog, having been involved in what Kennedy-Ross estimates at close to 20 searches nationwide. He has helped authorities find missing children and also twice found lost pets, she said.

Kennedy-Ross adopted Boo Boo from a shelter when he was only two weeks old, bottle feeding him and raising him. She estimates she has spent 20 to 30 hours each week training Boo Boo since he was a pup.

Boo Boo would make a great actor/dog, said Kennedy-Ross. "He loves to work and be doing things. He enjoys different challenges," she said.

Another hit with judges was Elvis, a 2 1/2-year-old Australian shepherd belonging to Heather McNabb, of Murrieta.

McNabb showed the judges some of the standard tricks Elvis could do, then alerted them to one more thing he could do.

"He can take off my socks," she told them. She then sat in a chair and Elvis did just that.

After she and Elvis were done, McNabb explained how the sock trick developed.

"He used to go and fetch my slippers," she said. "Then I taught him how to take my slippers off and that just led to the socks next."

Elvis is a child-loving family pet who McNabb said she has treat-trained since he was a puppy.

"He retrieves the paper, even the big Sunday paper," she said proudly. "And he loves to fetch. He'd do that all day long."

McNabb heard about the animal auditions and thought she'd bring Elvis for a try.

"We'll just see what happens," she said. "He's just a best dog."

Winship ---- who has developed and provided animal talent for 30 years ---- said that while the tricks animals can do are always good, the most important qualities for a dog on a set are the ability to sit, hold and stay on command.

For cats, she said, the best skill is to be able to be held for lengthy stretches.

Sitting in her trailer as Saturday's auditions wound down, Winship told a story detailing the need for a good "hold cat." She recalled how there was an actress who was supposed to hold a cat but just couldn't remember her lines.

While the human continued to have trouble, the cat did just fine, calmly being held for several hours until the shoot was complete.

Winship said she was pleasantly surprised by the turnout at Saturday's audition, adding that there likely would have been more had the weather been better for the outdoor event.

"You typically don't make a fortune," Winship said of the pay pet owners receive once in the entertainment industry.

"But nothing is more gratifying than seeing your animal, your baby, on the big screen, in a commercial or in a magazine," Winship said.

For more information about upcoming auditions or Animal Actors, go to www.animal-actors.com.
Sixteen Emmy® Nominations Warm Springs
Animal Actors Credits Animal Talent Agency, Animal Rentals, Animal Stars animalagency@msn.com
On Set - Lights, Camera, Action All the Kings Men starring

Sean Penn,

Jude Law,

James Gandolfini,
Kate Winslet


<![if !vml]>

<![endif]> Animal Actors on set for new commercials for Animal Planet's " Who Gets the Dog"

The animal acting business is booming, with nonhumans in one out of three commercials, three out of four movies and once again starring in their own films,
Twentieth Century Fox, for example, is betting on "Benji"-esque appeal to power its new film "Because of Winn-Dixie." The movie, based on an award-winning book, stars a lovable mutt that a girl finds at a grocery store.
Just like human actors, their four-legged colleagues have to pass through a gauntlet to get on stage. There are acting classes for dogs, screen tests, auditions and, of course, talent agencies.
"It's almost as if you don't have a mascot, some kind of animal in your film, your film is not going to be successful,"
Hollywood is following a path being forged by dog owners across the country. Sixty-two percent of American households have a pet, more than have a child, and last year Americans spent $23 billion on their pets. This year, the Westminster dog show in New York City sold out for the first time in its 129-year history.
In 1985, animal entertainment was a $21 million a year business with five families controlling virtually the entire industry-—Toto from "The Wizard of Oz" and Lassie were both owned by the same family.
While most pet owners are only hoping for a supporting role, some make a tidy profit. At $200 to $300 a day for a camera-ready dog, man's best friend can also be man's best source of income. More exotic animals, like an elephant, cost $5,000 a day. But grizzly bears are the top of the animal-payment pyramid and cost up to $20,000 a day.
With lucrative pay and growing demand, amateurs, too, are getting involved. Every day pet owners hoping for a slice of the entertainment pie contact Gloria Winship, trainer, agent and the owner of Animal Actors /Sweet Sunshine. But Winship said only one out of 1,000 would even send her the audition tape she requires before recommending the pet to a producer.
Winship owns and trains her own animals: 10 dogs, 12 cats, 12 chickens, 12 ducks, two sheep, two goats and five horses. Quackers, a duck of Winship's that knew stage right from stage left, starred in one of the first Aflac commercials, and Tiki, her 7-year-old golden retriever, has done 10 movies, 30 commercials and four Animal Planet Shows. Actors represents and works with the top trainers and animal actors in the country. Representing Lions, Tigers, Bears, Chimps, all exotics, farm animals including ducks, chickens, pigs, horses. Of course, Winship also represents and works with the top trained dogs and Cats in the Country.
Many of the rules for human actors hold for their furry counterparts. In both cases being easy to work with makes an actor more popular with directors. The better the animal actor is the better the directors like it.
Behind the Commercial: The Secrets of Animal Actors
They may be famous, but they don't let it go to their head. They may have an extravagant lifestyle, but that's not why they do what they do, and do it so well.
Like all skilled actors, they make their craft look easy and natural. But unlike their human counterparts they're a smidgen more complicated (albeit endearing) and their motivation isn't fame and fortune.
Who are these renowned performers?
They're the furry and feathered brand of actors you see in commercials every day. But what you see and the reality behind what you see are distinctly different, and there are tricks to the trade, so to speak.
Will Work for Food
The No. 1 secret in successful animal acting is extensive training using positive reinforcement...mostly praise and food reward. And the experts say the results are "amazing."
Ginger, an Australian Shepherd who's been featured in commercials for AT&T, GM Trucks, Friskies and Outback Steakhouse as well as episodes of Seinfeld and Murphy Brown, is so well trained she's able to put a quarter in a piggy bank with her teeth. Her owner/trainer, Michele Boardman, explains that in order to teach her this very difficult trick she used repetition and basic commands like "pick it up" "hold it" and "drop it" with a food reward. She started asking Ginger to put the quarter in a large bucket to get her used to the idea. Then Boardman asked her to drop the quarter into a much smaller opening — an antique milk bottle and from there progressed to the piggy bank.
Ginger is motivated first with kibble but when that starts to lose its flavor, she will advance to smoked turkey and eventually, the ultimate treat...cheese.
Food is the consummate motivator even with wild animals who act in commercials. "We just did a commercial for ABC Sports with Tiger Woods, so we used tigers...they love giant milk bottles along with a side of steak or chicken," says Gloria Winship Ayon, owner of Animal Actors/Sweet Sunshine in Atlanta, who's worked with nearly every kind of creature in her 20 years of animal training.
On the opposite end of the animal kingdom, it's hard to imagine that your typical barnyard animals can be anything more than that. Oh contraire, says Ayon. At any given time, she can call to her side roughly 30 chickens and 20 ducks that live on her farm. And her feathered friends allow her to pick them up at will, which makes them perfect for acting. "I had a duck once who even knew 'camera left', 'camera right', 'scootch backward' and 'scootch sideways,'" she says, chuckling. "Any animal can be trained with repetition and reward."
However, she emphasizes that you can't expect miracles, nor can you expect tricks to happen over night. It takes lots of patience and practice and more patience and practice.

Working Like a Dog
In fact, some animal actors even work long hours on the set. For example, in an Outback Steakhouse commercial, what the viewer sees is Ginger sitting in an antique motorcycle sidecar looking up at flying steaks in the sky. Sounds like a simple sequence, right? Well, it was actually the result of hard work for both Ginger and her trainer. "It was 30 degree weather. And I was in the dirt on my back for 12 hours trying to get Ginger to look up at the sky...such is the life of a trainer," Boardman jokes, adding that not only was Ginger warm enough with her thick coat of fur, but she loved every minute of it.

"I did a commercial once and the director told me it was going to be really easy and short and that my cat just had to be held. So I got my best 'hold' cat and that eight-second commercial took three to four hours because the actresses couldn't get their lines right," says Ayon. "My cat kept falling asleep and the producer had to ask me "Do you mind waking up your cat?"
It's also frustrating when directors tell animal trainers what they want from the animal beforehand, then once the trainer "preps" the animal (directed training based on what behaviors are expected in the commercial), the director changes his or her mind. Or the director really has no idea what an animal is capable of and makes ridiculous requests. "One man asked me to get my dog to smile," Ayon said.
So it helps to have an animal that can adapt to changes at the last minute and that usually requires an animal actor who is friendly, thus easy-going. In fact, friendliness cannot be underestimated as a quality that makes for an excellent animal actor. "In almost every case, the good animal [actors] are friendly and raised [with their trainers] from birth, and they're treated as part of the family," said Ayon.
So whether it be chimpanzees or chickens, the next time you see an animal in a commercial you might realize that although they don't have lines to remember, they can work as hard as any human...as long as there's food around. By Christine R. McLaughlin
Animal Actor, Animal Agency, Animal Rentals, Dog Actors our Specialty
New York - Atlanta - Miami - Los Angeles
East to West Coast Animal Actors
Dog Actors Dog Talent Agency


Gloria Winship Ayon (left) on the set of an Atlanta Film Festival commercial with one of her horses. Photo courtesy of Animal Actors International

Have you ever looked at your pet and thought, "You oughta be in pictures"? After all, pets display so much character at home; you may already have miles of antics and tricks on videotape, enough to stretch from your home to Hollywood.

But how do you persuade a casting director that your pet is just perfect for the part? The first step is to realize that many animal stars have been trained for a specific movie. As a matter of fact, a number of animals are often trained to perform specific acts attributed to the "star."

Movie directors usually prefer to work with animal trainers they know, and trainers often prefer to own the animals they train. (Should the animal make it "Lassie" big, both pet and owner reap the financial windfall.)

Take heart: It's not impossible for your pet to make it in Hollywood. And if your pet isn't a hit in Tinsel Town, there are many roles in commercials, television programs and independent films where he or she can shine. One of the keys to making it as an animal actor is to be registered with a reputable talent agency, just as it is for their human counterparts.

Casting calls occur all over the country. The Internet is one good way to find a talent agency, or you can contact your state's film board. In searching for a talent agency, be warned: True modeling agencies do not charge a fee to list your animals with them. Moreover, owners must have flexible hours because shoots are often held during the week and "the call to stardom" may come without warning.

Registering with a talent agency takes more than just an email. A good talent agency wants to see a picture or videotape and then meet your pet. And your pet should have some training before he or she goes on a casting call. Obeying sit/stay commands is especially important in dogs. Once the pet is screened for temperament and training, the real work begins.

Attitude is All-Important

There's no future in working with uncooperative talent, explains Gloria Winship Ayon, head animal coordinator and owner of Georgia-based Animal Actors/Sweet Sunshine Talent Agency (Offices in New York, Atlanta, Wilmington, Orlando and LA). "Temperament is the most important thing," says Ayon. "A dog, for instance, has to get along with everybody on the set, not just the actors."

Gloria has been training animals of all types for movies, commercials and television programs for more than 25 years. Her long list of credentials include Animal Planet, Walt Disney, MGM, Universal and many others. Animal Talent and professional trainers represented can be seen in movies "Ace Ventura", "Jungle Book", "Dr. Dolittle", etc.

Getting Ready

Prepping animals for a shoot means getting them used to the noise, the lights and the need to re-shoot scenes again and again. Some scenes may require weeks or even months of preparation, and often special equipment is used. For instance, a scene in the movie Men in Black shows Tommy Lee Jones violently shaking a pug.

In reality, two identical pugs were used, and both had been trained for two months to teach them that the shaking was just a game. According to the American Humane Society (AHS), which supervised the action, both pugs wore a special harness under their sweaters to protect them. The AHS monitors the treatment of animal actors both on and off the set to ensure their safety, especially if a scene could be stressful to the animal.

When the day of the shoot arrives, you may be asked to stay out of the area, so your presence isn't distracting to your pet, says Ayon. "Unless they're a professional trainer, the owner is not allowed on the set," she said.

In addition, she said owners shouldn't be surprised to see several animals trained for the same part. It often takes too much time to train an animal for all parts he has to do. In a typical Lassie movie, for instance, one dog that is prone to be affectionate, will stand in for some scenes while another that is more animated will be used for the action scenes. (Rin Tin Tin was a notable exception to this rule – he performed many of his own stunts.)

So while your pet may not rise to the legendary status of a canine Gary Cooper, both of you can still shoot for the stars.
Credits Through the Years and Press Releases
1981-2003
Animal Actors Starts the Year with a Roar!!!
Lions, Tigers, Bears, Elephants, Zebras, Lizards, Monkeys, Horses, Mice, Dogs and Cats too, all have been on the set for Animal Actors in the new year.
Beginning the year with an Afghan Hound in Indianapolis for Citizens Gas.
"It's a Miracle" TV Series worked with Animal Actors on 3 different episodes in Nashville and Birmingham, AL including "Elmo the Wonder Dog" and " The Angel Dog"
Then to New York and Detroit for 3 weeks with Bulldogresearch.com with Harry the Bull Dog. (Harry is presently negotiating a two year exclusive contract with Bulldogresearch.com.)
Neiman Marcus kept Animal Actors busy with Liz Von Hoene Photographer for their upcoming Catalog. Some of the animals used have been seen in Ace Ventura Pet Detective, Dr. Dolittle and Jungle Book. Working with Bubbles the Elephant was a thrill for everyone. Other animal actors that were photographed were a lion, zebra, lizard, miniature horse, goat, mice, Irish Wolfhound, cat and a rabbit.
Bush Beans worked with Taco the Golden Retriever for their next advertising campaign.
Valencia Town Center in Valencia, CA hired Animal Actors, Angel(Miniature Horse) and Hannah(Jack Russell Terrier for their advertising campaign for the year.
Eckerds and Comotion Films used a Yellow Labrador from Animal Actors for a National Commercial
Daisy the Grey Cat of Gloria's, credits including Arm and Hammer (Print and Commercial), Kentucky Humane Society Commercial, "The Gingerbread Man" Feature Film, worked for Alabama Power in a Commercial as a lazy cat. Animal Actors/ Sweet Sunshine Animal Talent Agency is getting calls from producers from all over the world. Some of these Projects include a Venezuelan Production Company using one of Animal Actors Chimps for a commercial in the Jungle of Venezuela the last week of March. A Production Company in California is presently working with Animal Actors for a live appearance of Animal Actors in China.
The Orlando office of Animal Actors is getting busy too. With calls for Great Danes for a Honda Commercial, Jack Russell's for print. Tikki Gloria's Golden Retriever received a part in the feature film "Florida City" filmed in Orlando. Animal Planet has contacted Animal Actors to feature Gloria and Tikki in an episode for "Wild on the Set". They will use footage of the film of Tikki and interview Gloria on training techniques.
Shane Ayon will be staring in a Commercial for The Atlanta Film Festival. Playing the Outlaw on horseback and Gloria (usually behind the scene)will be in the Commercial also.
In April, Gloria and Shane went to New York for a live performance in Central Park for Frontline Products. Working with World Champion Frisbee Disc Dogs

Have you been to the Taterhole?
APC Studios recently completed development of the "Taterhole" web site for Cartoon Network Development. "Taterhole" is the home of "The Rudy & GoGo World Famous Cartoon Show." Go Go is trained and owned by Animal Actors/Sweet Sunshine Animal Talent Agency
Maria Boltze, APC's Producer on the project brainstormed with TNT Programming's Jeff Stafford and APC Animator Darrell Weldon to produce the site. A visitor must access the site several times before they see or hear the same thing twice.
Animal Actors
is now an International Animal Talent Agency
Animal Actors/ Sweet Sunshine Animal Talent Agency is getting calls from producers from all over the world. Projects including a movie with a Tiger . and an Italian Production Company is presently working with Animal Actors for a live appearance in Milan, Italy "I Love Animals" Television Show. An Argentina Production Company has contacted Animal Actors for a dog for a future project.
Animal Actors is also staying busy here with Commercials in Sioux Falls, South Dakota, First Flight Productions with Penguins, Servals (exotic cats) in a shoot for Dillards in Dallas, Texas for Omega Films, Tikki,(Golden Retriever) Tiger(Cat) and Daisy(Cat) did 3 commercials for the Humane Society in Louisville, Kentucky, Videobread Productions. Animal Actors recently worked with Norfolk Southern Railway with Rowan the Black Horse and a Golden Retriever for Bush Beans. Liz Von Hoene Photography worked with Doves for Neiman Marcus, a Hawk and an Owl for Scene Magazine in London. Gloria Winship recently spent a week on set in Alabama working with Tony Scott (Director) on a Philip Morris Film Project. And just this week Gloria worked with Bull Frogs (BBDO South)and Pigs for "Mission 2000" an independent film.
Shane Ayon worked on Music videos including, The Young Bloods, Jagged Edge, Cool Breeze and The Source Magazine. Just recently Shane was selected to be the Outlaw in Buffalo's Cafe new advertising campaign. Big Mouth Productions was the production company for this commercial.
During all of this, Animal Actors has also moved to a new location in the beautiful Blue Ridge Mountains of Georgia, 20 acres, 3 acre lake, located next to 90,000 acres National Forrest. The new farm will be set up for location shooting as well as a Corporate Party Facility.

ANIMALS MUGGIN' FOR THE CAMERA
Busy times for Gloria Winship Ayon and Shayne Ayon, keepers of the flock at Sweet Sunshine Animal and Talent Agency. They represented Tigger the Cat for a Ben-Gay commercial. Princess the Yellow Lab preened for Carrier Heating and Air spots. CNN used Sweet Sunshine facilities for a "Travel and Leisure" shoot, using horses and riders from Gloria's riding classes. Shayne escorted Hershey the Chocolate Lab for a recent episode of "Savannah." Hershey also starred with Shauna the Great Dane for a Hush Puppy Shoes shoot, and tons of animals were used recently for an 8-page spread in Atlanta magazine. Kimberly Clark also chose Sweet Sunshine for a calendar shoot utilizing a chimpanzee, sheep, dogs, ducks, chickens, cats, a very large frog, a basset hound, a pony, a macaw, and making his acting debut . . . Bif the Pig. They also recently finished working on the HBO movie "Miss Evers' Boys" supplying mule and plow, horse and mule drawn wagons, carriages, and chickens for six days in South Atlanta.


THE ANIMALS ARE TAKING OVER
Sweet Sunshine Animal & Talent Agency has been chosen by TBS to supply "look-alike" animals for the promo of the upcoming TBS documentary "Hollywood's Amazing Animal Actors." Sweet Sunshine will be supplying cats, dogs, monkeys and birds. Sweet Sunshine also provided the Irish Setter for TBS's St. Patrick's Day logo, as well as The Easter Bunny for the Easter weekend. And appearing regularly on TNT is resident goat "GOGO," co-star of the Rudy and GOGO World Famous Cartoon Show. Numerous television commercial work has also kept Gloria Winship and her furry friends busy for such clients as Coca-Cola, BellSouth Mobility, Georgia Power, IGA Grocery Stores, and Peach 94.9 radio. In addition, home base Sweet Sunshine Equestrian Center has added a petting zoo by adding more future animal stars, like new residents Tony & Dolly Llama and Jackson Brown, the mule.

SWEET SUNSHINE ON THE GINGERBREAD MAN
Director Robert Altman has selected Sweet Sunshine Animal & Talent Agency to provide all the animal talent for the film "The Gingerbread Man," being shot on location in Savannah. Head Wrangler, Gloria Winship Ayon, will handle the 15 trained cats who will appear with actors Kenneth Branagh, Tom Barringer, Robert Duval, and Darryl Hannah. Winship Ayon will also be wrangling a number of other animals including puppies, birds, reptiles, a baby pig, and most importantly, husband and business partner Shane Ayon, who is also appearing in the movie.

The information on these web pages Copyright © 2007 by Animal Actors/Sweet Sunshine
No part of this web page may be reproduced, stored in or introduced into a retrieval system, or transmitted, in whole or in part, by any means (electronic, mechanical, photocopying, recording, or otherwise) without express written permission of ANIMAL ACTORS/SWEET SUNSHINE
WORKSHOP AND AUDITIONS